Sharing a family's household effects is a unique and important event that puts all the chidren all the children in the same family in a situation that can undermine family cohesion.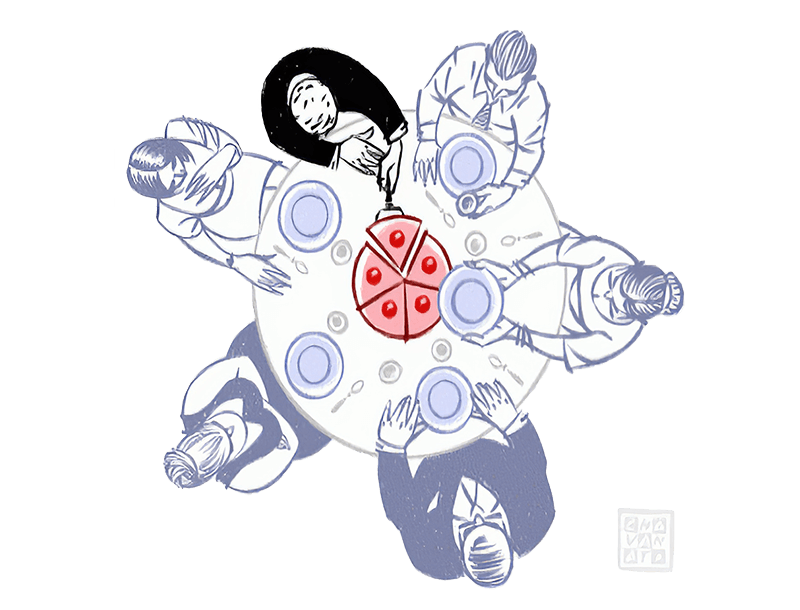 Few people can claim to have experience in this field and their help is invaluable. Too many objects are emotionally charged, and only a neutral third party can, if he is an informed professional, use market value to establish a fair distribution.
Of course, "we all get along very well", but that's not enough, we have to act exactly as if we don't get along, because the operation is delicate and the opportunities for slippage are numerous…
During nearly 40 years as auctionner, Hervé CHASSAING has performed sharing of families throught France. His solid experience and knowledge of human nature have made him and indispensable referee. He will be able to propose you the method best adapted to your case, and advise you in your choices.
An expert at the Appeal court since 1981, he knows how to conduct the preparatory meeting with rigour and an impartiality in order to define precisely the rules that will lead you in serenity to the constitution of equal shares suitable for everyone.
After having taken note of consistency of the good to be divided and the family situation, he will first organize an explanatory meeting during which each one will be able to express himself and ask questions (the "unsaid" are to be dissipated imperatively on this occasion). If not all can be present, audio conferencing will be used. This preparation is the most important moment because, when the rules are well defined and method accepted by all, sharing can only take place smoothly and, even better, becomes an event to strengthen family ties.
The second aspect of sharing, which may be independent of the first, is the valuation of movable property. The costing is done with the help of the most competent specialists in their field. Having worked with Drouot's experts for 40 years, Hervé CHASSAING knows perfectly the specialties and skills of each of them.
The third stage is the physical process of sharing. Here again it is important to prepare the practical side well. Some stricks can make things easier and avoid many problems.