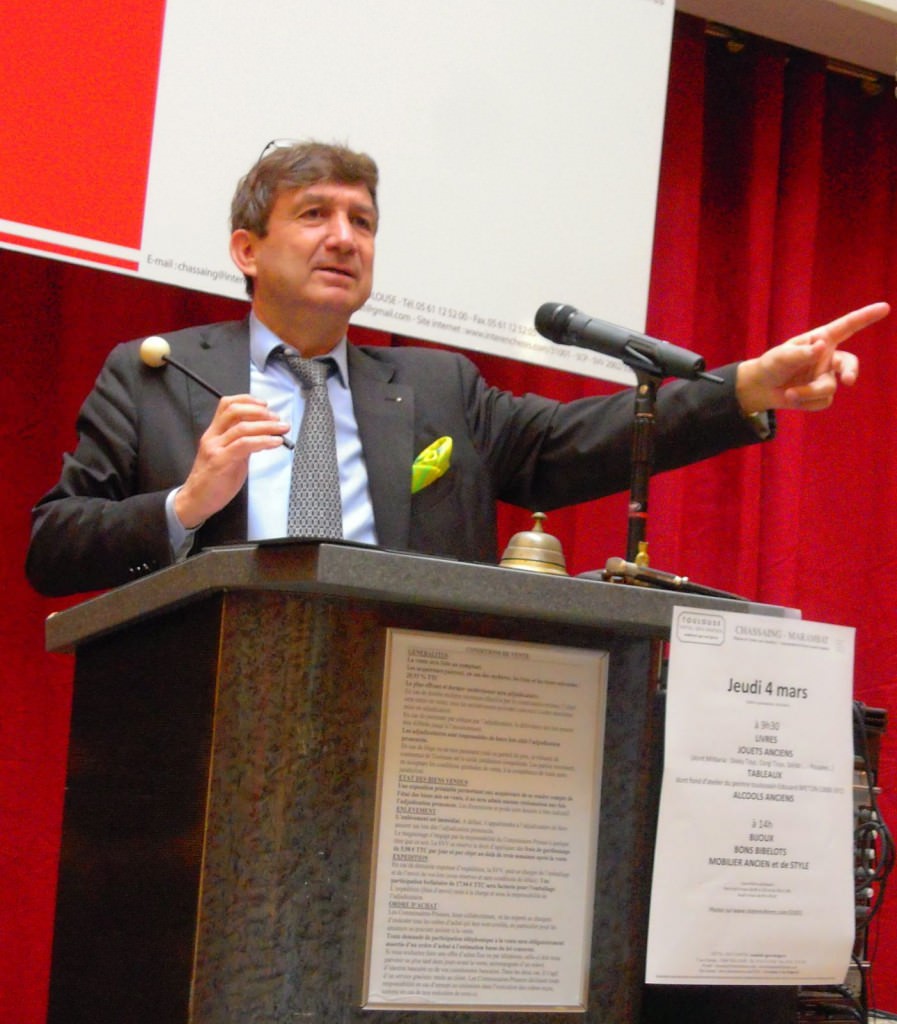 Auctioneer for 38 years, Hervé CHASSAING's professional activity focused mainly on PROPERTY DIVISION, enabled him to supply quality objects, establishing numerous records both in Toulouse and in Paris.
In parallel with his activity as auctioneer, Hervé CHASSAING has, since 1981, been an expert at the Toulouse Appeal Court for the specialties of jewelry, goldsmithery, furniture and pieces of art. Founder of the  "Amis du Musée Paul Dupuy de Toulouse" association, he organized in 1988 the exhibition "L'Orfèvrerie Toulousaine in XVIII century", he was chosen exclusively for 35 years in a row to direct all sales of jewelry and works of art.
With this experience, in 2013, he set up his office in Paris, 200 meters from the Hôtel Drouot, as a consultant in Public Sales and PROPERTY DIVISION, putting his long professional experience at your service for your purchases or sales of art objects, and to help you to make your PROPERTY DIVISION.
Hervé CHASSAING's sales records