CARTIER
Diamonds Ladybug brooch
Reference : 8298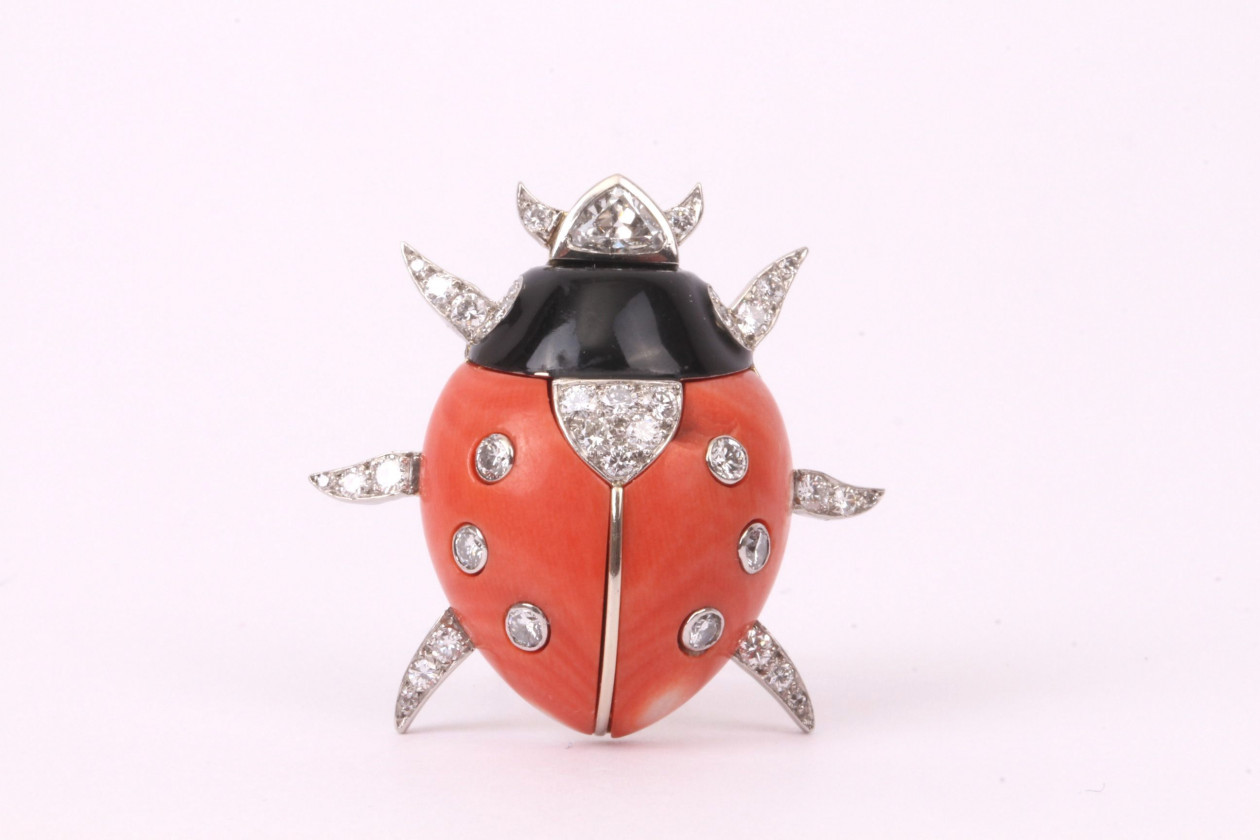 This jewel was auctioned during the sales of the estate of the singer JULIETTE GRECO (1927-2020) on November 18-19-20, 2021 at the Hôtel Drouot in PARIS. These sales were managed by the auctioneers CRAIT & MULLER 18 rue de Provence 75009 PARIS (FRANCE)
CARTIER
Diamonds Ladybug brooch
Reference : 8298

Vente aux enchères :
adjugé 22.000 €le 18 novembre 2021 à l'Hôtel Drouot à PARIS par M° CRAIT & MULLER 18 rue de Provence 75009 PARIS 01.45.81.52.36.
White gold clip signed "CARTIER PARIS" and double numbered. Each coral elytron is studded with four circular-cut diamonds. Feet, mandibles and head are diamonds set. Toggle safety system. Presence of marks "tête d'aigle", "tête de chien" and one jeweler's marks for the limited company CARTIER. 
Category :

Brooches

Metal : platinum (950 %) and white gold 18k (750%)
Material(s) : coral, diamonds, lacquer.
Dimensions : height : 3 cm - width : 3,1 cm - thickness : 1,4 cm
Gross weight : 15,08 g
Condition : excellent condition
Ask a question about this jewel
This jewel was auctioned during the sales of the estate of the singer JULIETTE GRECO (1927-2020) on November 18-19-20, 2021 at the Hôtel Drouot in PARIS. These sales were managed by the auctioneers CRAIT & MULLER 18 rue de Provence 75009 PARIS (FRANCE)
Related collector's jewelry