BOUCHERON
Rabbit brooch
Reference : 8291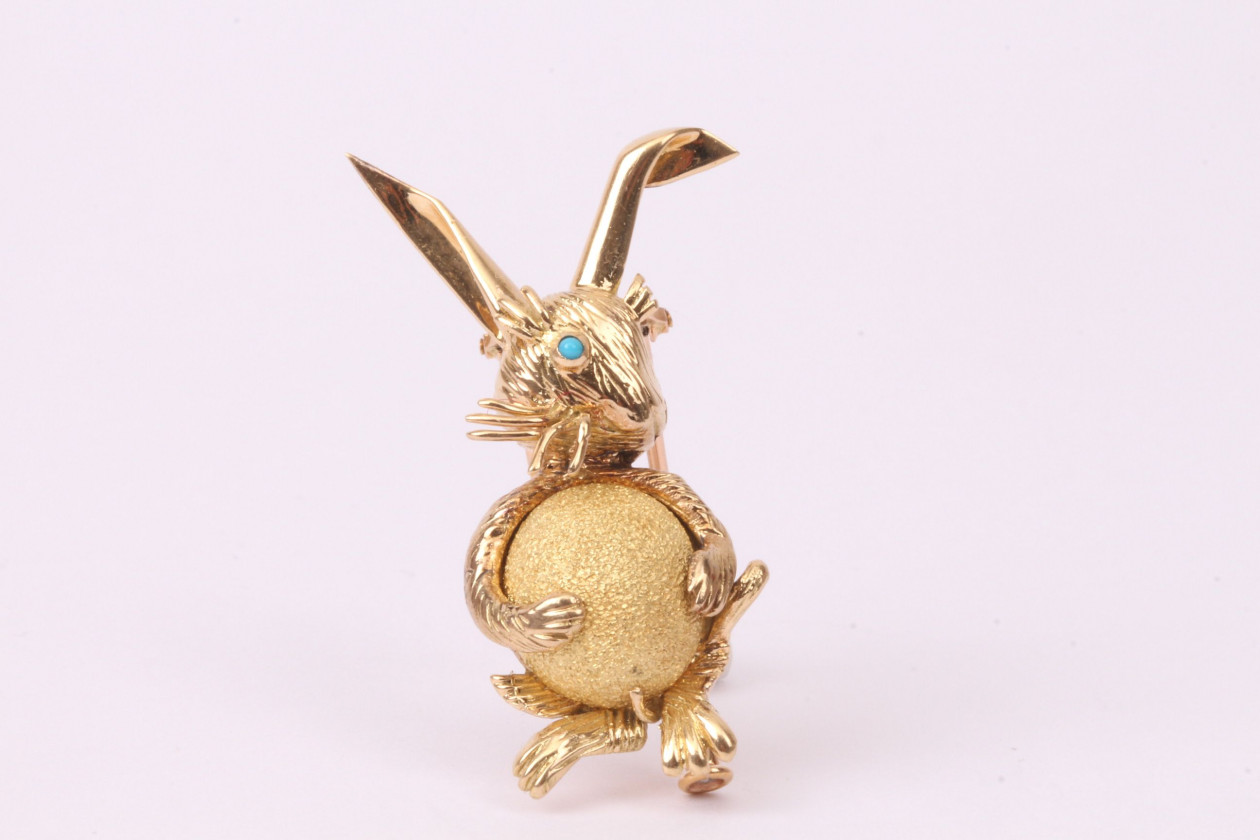 Ce bijou fait parti de la vente aux enchères de la succession de la chanteuse JULIETTE GRECO (1927-2020) du 18 novembre 2021 Salle 14-15, à l'Hôtel Drouot à PARIS. Cette vente est dirigée par les commissaires-priseurs CRAIT & MULLER  18 rue de Provence 75009 PARIS (FRANCE)
BOUCHERON
Rabbit brooch
Reference : 8291
Shell on consignment : Auction : CRAIT-MULLER Drouot 18/11/21
Clip signé "BOUCHERON PARIS" et numéroté. L'abdomen est en or amati, l'oeil est un cabochon de turquoise. Présence de trois poinçons "tête d'aigle" et du poinçon du joaillier.
Clip signed "BOUCHERON PARIS" and numbered. Abdomen is matting gold, eye is cabochon turquoise.
Presence of three hallmarks "tête d'aigle" and one jeweler's mark.
Category :

Brooches

Metal : yellow gold 18k (750‰)
Material(s) : turquoise.
Dimensions : height : 3,9 cm - width : 2,2 cm - thickness : 1,1 cm
Gross weight : 11,15 g
Condition : excellent condition
Ask a question about this jewel
Ce bijou fait parti de la vente aux enchères de la succession de la chanteuse JULIETTE GRECO (1927-2020) du 18 novembre 2021 Salle 14-15, à l'Hôtel Drouot à PARIS. Cette vente est dirigée par les commissaires-priseurs CRAIT & MULLER  18 rue de Provence 75009 PARIS (FRANCE)
Related collector's jewelry