CARTIER
Ladybug brooch PM
Reference : 8301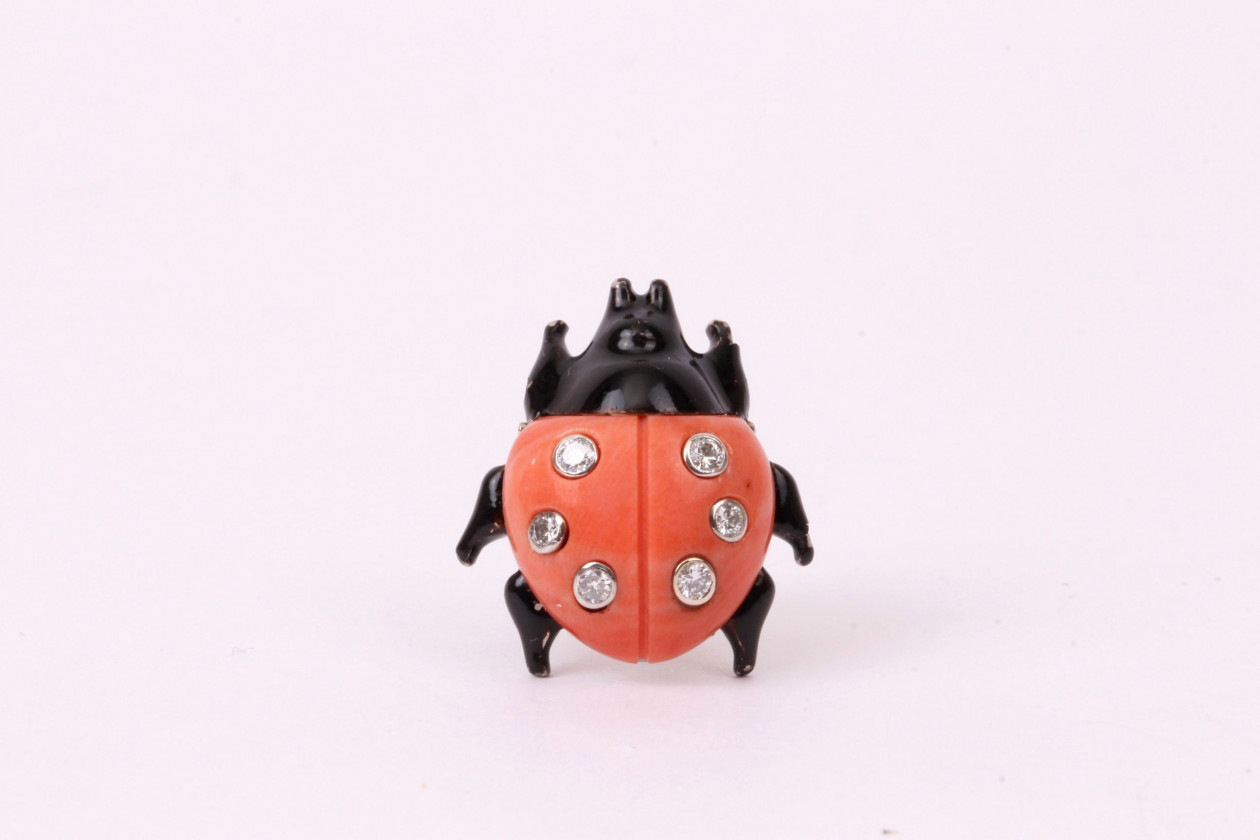 This jewel had been auctioned during the sales of the estate of the singer JULIETTE GRECO (1927-2020) on November 18-19-20, 2021 at the Hôtel Drouot in PARIS. These sales were managed by the auctioneers CRAIT & MULLER 18 rue de Provence 75009 PARIS (FRANCE) 
CARTIER
Ladybug brooch PM
Reference : 8301

Vente aux enchères :
 adjugée 8.000 € le 18 novembre 2021 à l'Hôtel Drouot à PARIS par M° CRAIT & MULLER  18 rue de Provence 75009 PARIS  01.45.81.52.36.
White gold clip signed "CARTIER PARIS" and double numbered. Each coral elytron is collet-set with three diamonds spots. feet, mandibles and head  lacquer. Toggle safety system. Presence of marks "tête d'aigle", "tête de chien" and two jeweler's marks for the limited company CARTIER. 
Category :

Brooches

Metal : white gold 18K (750‰)
Material(s) : daimonds, lacquer.
Dimensions : height : 1,9 cm - width : 1,7 cm - thickness : 0,9 cm
Gross weight : 6,26 g
Condition : excellent condition
Ask a question about this jewel
This jewel had been auctioned during the sales of the estate of the singer JULIETTE GRECO (1927-2020) on November 18-19-20, 2021 at the Hôtel Drouot in PARIS. These sales were managed by the auctioneers CRAIT & MULLER 18 rue de Provence 75009 PARIS (FRANCE) 
Related collector's jewelry